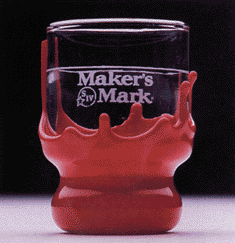 Georgia Afternoon Tea
11/11/2002


Recipe for a Georgia Afternoon Tea:
Take 2 large highball glasses.
Fill each 1/3 with ice cubes.
Fill to top with Kentucky Bourbon.
Put one glass in each hand.
Drink one quickly.
Raise hands over your head.
Shout as loudly as you can, "Free at last, Free at last, Thank God All Mighty, We're free at last!!!!"
Drink other glass quickly.
Repeat as necessary.



Shot glass image from: makersmark.com