Click any image to view full size!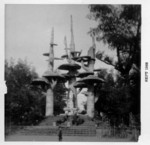 - A pagoda in Quang Tri City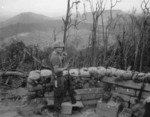 - Me, after joining my company on LZ Carol in the National Forest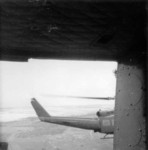 - Inside a Huey helicopter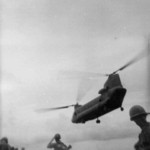 - A chinook helicopter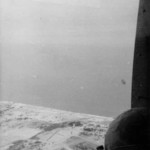 - Looking out over the South China Sea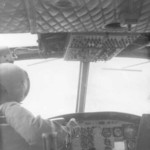 - Helicopter pilots of the First Air Cavalry Division while on a combat air assault mission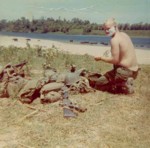 - Getting a chance to shave while keeping an eye on the water buffalo in the river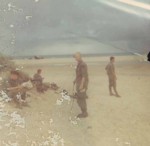 - Jerry, George and me on the sands of Wonder Beach (note the damage to the picture caused by the government x-raying mail)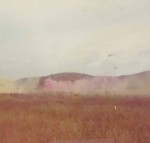 - A combat air assault, showing popped smoke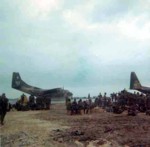 - The Cavalry Division loading up to move south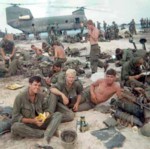 - Bob, George and me, waiting for the move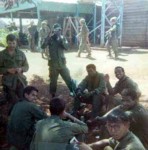 - In the rear, Quan Loi (The Eskimo is in the lower right of the photo)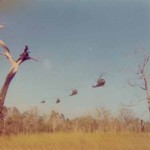 - A gaggle of birds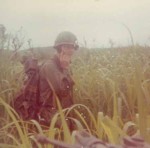 - Me on the radio in the bush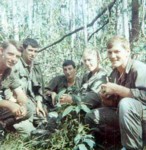 - Some of the gang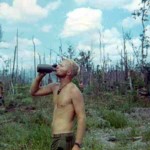 - Quinching my thirst (note the Eskimo figurine around my neck)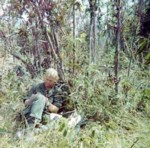 - Writing home every chance I got!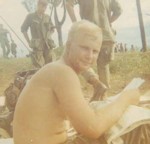 - Reading news from home during a lull in the action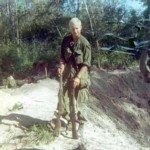 - locating an arms cashe near a bomb crater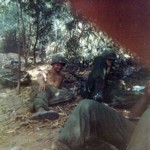 - Getting shot during an ambush while destroying an underwater bridge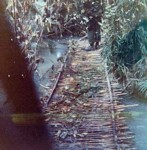 - Underwater bridge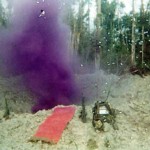 - Calling in a medivac rescue helicopter, popping smoke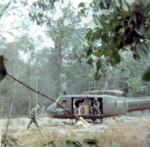 - A medivac and re-supply chopper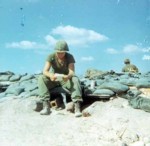 - Reading mail from home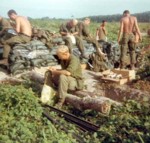 - Writing mail to those at home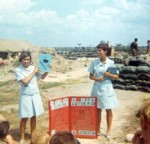 - The airstrip at LZ Carolyn

- Donut Dollies visiting the LZ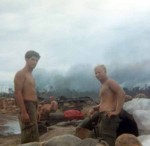 - George and I on the LZ with a B-52 strike going on in the distance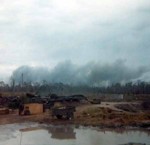 - Another shot of the airstrike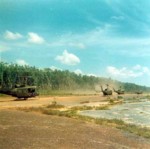 - An air assault about to take off from LZ Carolyn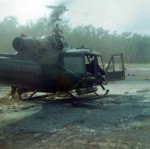 - Boarding the Bird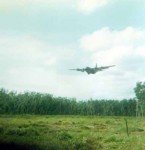 - A Caribou taking off from the LZ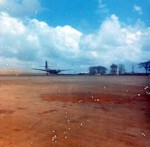 - A Caribou landing on the LZ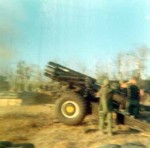 - A 105 artillery shot out

- My bunker on LZ Carolyn with the 55 gallon drums nearby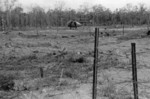 - A Loch (Light Observation Helicopter) on LZ Carolyn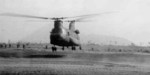 - A Chinook helicopter near ?The Black Virgin Mountain, Nui Ba Den.?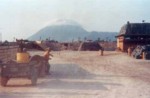 - The Black Virgin Mountain, Nui Ba Den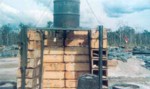 - The typical shower unit on LZ Carolyn


- Newspaper article on the Attack of LZ Carolyn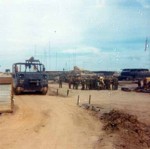 - News media and Generals on the LZ May 7th, 1969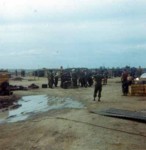 - News media and Generals on the LZ May 7th, 1969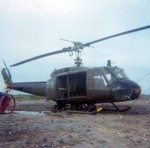 - The Huey shot down while on a supply mission for my company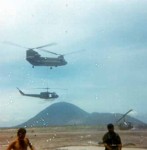 - A Chinook carries away the Huey with Nui Ba Den, The Black Virgin Mountain, in the background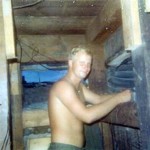 - Me back safely on LZ Carolyn the week of the ground assault. Note the claymore mine firing handles on the firing port ledge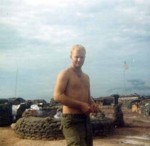 - Me back safely on LZ Carolyn the week of the ground assault. Note the claymore mine firing handles on the firing port ledge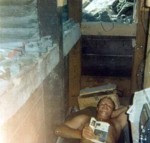 - Me back safely on LZ Carolyn the week of the ground assault. Note the claymore mine firing handles on the firing port ledge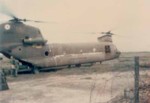 - A chinook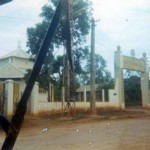 - Orphanage of An Loc village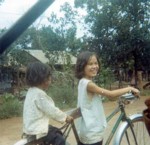 - Children of An Loc village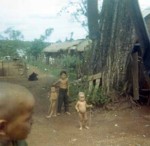 - Children of An Loc village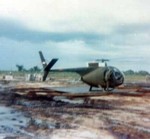 - A Loch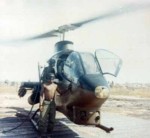 - A Cobra attack helicopter operating out of Quan Loi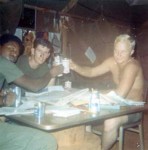 - Friends in Quan Loi toasting me farewell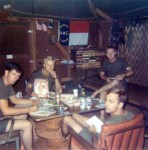 - George, me, Wendy and Lt. Bailey (Note the North Carolina flag belonging to Lt. Bailey)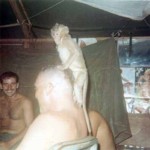 - Jo-Jo the monkey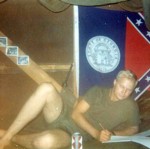 - Relaxing beneath my Georgia flag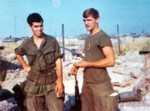 - Saying goodbye to friends John and Ken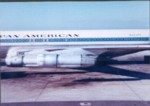 - Boarding my Freedom Bird back to the World